Contact Us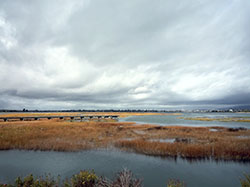 Planning your estate and legacy for future generations including your charitable interests takes careful evaluation. Consulting with the appropriate professionals can assist you. Discussing your charitable intentions with us can lead to a much better result than going it alone - and will ensure that your gift is used just as you wish. We can provide valuable information about any of the creative giving techniques mentioned in these planned giving pages.
Once you complete your estate plans, please fill out our member profile form to let us know. We would like to thank you for your generosity by including you in Point Blue's Tern Society.
Act now to take the steps that you need to do to be a good steward of the resources you intend to leave behind. You can contact me below, or use our request for information form to get more information.
Nancy Gamble
Director of Philanthropy
Point Blue Conservation Science
3820 Cypress Drive # 11
Petaluma, CA 94954

Phone: 707-781-2554
Email: NGamble@pointblue.org
Bennett Smith
Director of Philanthropy
Point Blue Conservation Science
3820 Cypress Drive #11
Petaluma, CA 94954
Phone: 707-781-2555 ext. 403
Email: BSmith@pointblue.org

---